LUXURY YACHT CHARTER IN IBIZA
IBIZA & FORMENTERA ROUTE INFO
Whether you want to see the Balearic Islands most breathtaking beaches, enjoy a sun-soaked lunch with your toes in the sand or enjoy total privacy in a secret cove, our team will help you to create the perfect route for your Ibiza boat charter.
Below we have shared some of our most popular options for inspiration when you rent a boat in Ibiza…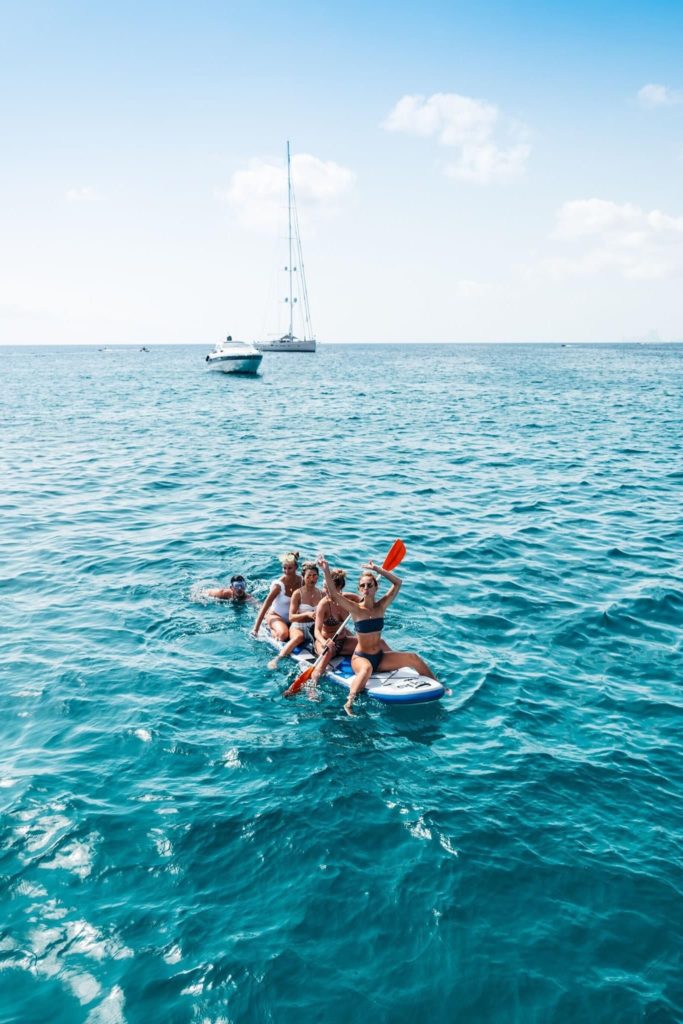 The Classic: Ibiza - Formentera
No trip to Ibiza is complete without a visit to our beautiful sister island Formentera and its stunning beaches. Our classic Ibiza – Formentera boat charter trip sets off from the cosmopolitan harbour of Ibiza Town, sailing past the iconic silhouette of Dalt Vila on our way along the coast.
After a thrilling 30-minute journey flying across the waters, our first stop on your Ibiza yacht rental is the uninhabited island paradise of Espalmador. Famous for its crystal waters and white sands, Espalmador is connected to Formentera through an underwater sand bank and has a real 'desert island' feel. Swim in the incredible azure sea, play with our arsenal of water toys or just lay back and work on your tan from the comfort of your Ibiza yacht.
When hunger strikes, your skipper will take you to the famous Ses Illetes beach on Formentera for lunch at one of the legendary restaurants that line its shores. Whether you dine on the freshest of seafood at the elegant Juan y Andrea or choose the glamorous and vibrant Beso Beach for Mojitos and Balearic beats, you can't go wrong! Each restaurant has their own dinghy service to collect you from the boat, and bring you back to your Ibiza yacht later.
After lunch, cruise around the coastline of Formentera and stop wherever the water invites you to jump in or explore secret caves. When the sun begins to set, sit back with a glass of bubbly as you sail home underneath the burning sky, welcomed by the glittering lights of Ibiza Town. It's an Ibiza boat charter experience you will never forget!
Pure Paradise: Ses Illetes
Ses Illetes is, without a doubt, one of Formentera's most spectacular beaches and is frequently named amongst the best beaches in the world. With its calm and shallow turquoise waters and white, powdery sands it is often compared to the Caribbean and more than deserves a visit in its own right when you rent a boat in Ibiza.
Find a quiet spot towards Illetes' northern end close to the showstopping Trucadors peninsula – a designated nudist area if you're keen to work on your all-over tan – and experience the true sense of Balearic freedom during your Ibiza and Formentera boat charter. The protected posidonia meadows make for an incredible snorkelling ground, while the crystal waters are perfect for a spot of paddle-boarding or a spin in the kayak during your Ibiza yacht rental.
Further to the South, the expansive stretch of sand is dotted with exceptional seafood restaurants and glamorous beach clubs. Watch the sleek yachts throw anchor as the international jet-set gets ferried to shore for a sun-soaked lunch – you might even spot a few A-Listers dining with their toes in the sand! Our dedicated Ibiza boat charter team is more than happy to help with recommendations and to make a reservation for you.
As the sun begins to set, finish your Ibiza yacht charter with a sundowner cocktail and beautiful views on the mystical rock island of Es Vedrà before you head back. Ses Illetes is a stop on your Ibiza to Formentera charter that offers the very best of the Balearic Islands!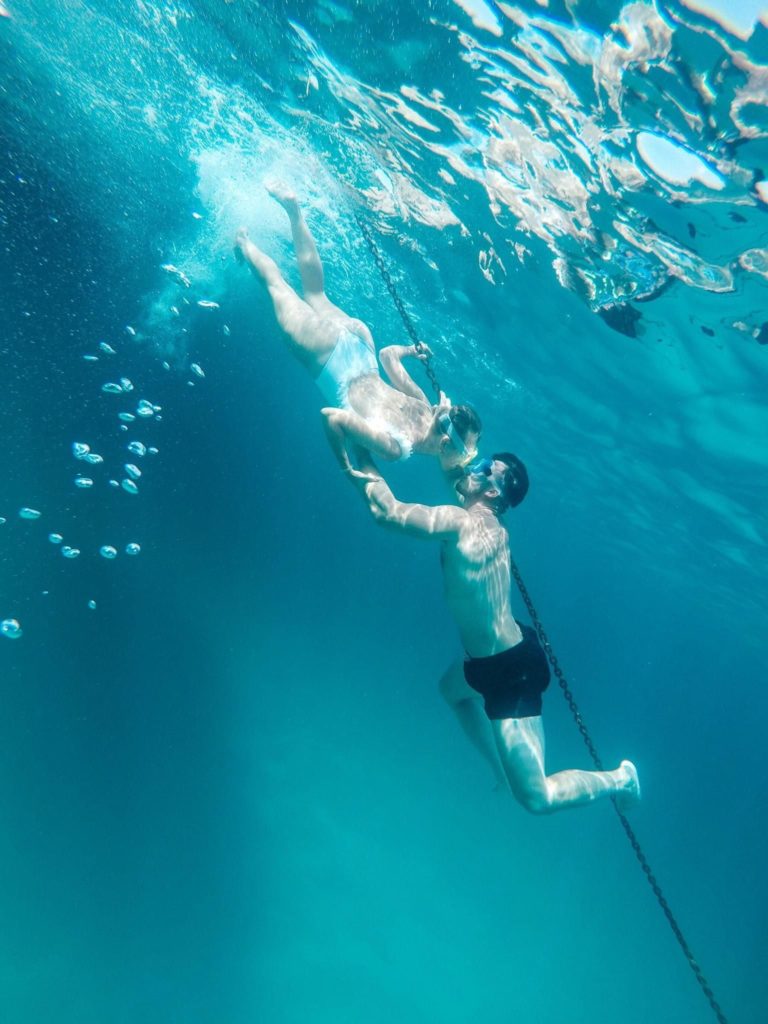 One of the island's most iconic locations, the mystical rock island of Es Vedrà is a sight not to be missed when renting a boat in Ibiza. Local folklore says that Es Vedrà is one of the most magnetic spots in the world, making it a place of pilgrimage and mystery. From aliens to mermaids, there are plenty of tales surrounding this magical island. Witnessing the majestic mountain from the water during your Ibiza yacht charter is a truly special experience.
Setting off from Ibiza Town, our route takes us past Playa d'en Bossa before reaching the paradisiacal Es Cavallet and the famous Ibiza Las Salinas beaches. Beyond the five peaks of Cap d'es Falco we follow the Western coastline of Ibiza, where – time allowing – you might be tempted by a lunch stop at the iconic Blue Marlin Ibiza or its sister restaurant Yemanja. As always, our Ibiza yacht rental team can help you secure a reservation at either of these two popular Ibiza beach clubs.
Coming close to our destination, we pass the iconic Sa Pedrera – a former stone quarry better known as Atlantis – before we throw anchor for a swim-stop. With the imposing silhouette of Es Vedra providing a spectacular backdrop, this is a real Ibiza boat charter 'bucket list' moment! As the sun begins to set, circling the majestic rock island on the water and appreciating its sheer scale and presence will make for lifelong memories…
Our Ibiza crew is made up exclusively of locals and long-time Ibiza and Formentera residents, meaning you have access to their unrivalled insider knowledge of the islands when renting a boat in Ibiza.
If you are up for an adventure during your Ibiza yacht charter, let your skipper take over and show you around their favourite secret beaches and hidden gems for a surprise tour of the Balearic Islands! Sit back, sip on a glass of cava or refreshing beer and enjoy the Ibiza and Formentera charter experience of a lifetime. You will get to know the islands like you have never seen them before…